Can't-Wait Wednesday is a weekly meme hosted by Wishful Endings, to spotlight and discuss the books we're excited about that we have yet to read. Generally they're books that have yet to be released. It's based on Waiting on Wednesday, hosted by the fabulous Jill at Breaking the Spine.
Charley Davidson #13 is the grand finale of the series by Darynda Jones! I have read or rather listened via Audible to all 12 others novels and loved every second of them! This last installment comes out on 1/4/2018 and they still have not released the TITLE or the COVER!!! Why are you so cruel Jones?! It's definitely bittersweet but I want this book and I want it now!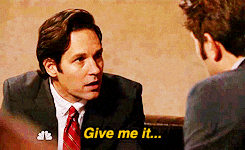 Here's all the hype I have heard so far, thanks to Goodreads.
"It's lucky number thirteen . . . this is the epic finale for our favourite Grim Reaper and her sinfully sexy son-of-the-devil husband, Reyes.

It's Charley's last adventure, and the one thing we know for sure is that it's going to be one wild ride . . .
'An absolute must read.' J.R. Ward, No.1 New York Times bestselling author of the Black Dagger Brotherhood series.
'The grim reaper gets a shiny cook makeover in Jones's blazing hot debut… will appeal to fans of MaryJanice Davidson and Janet Evanovich.' Publisher's Weekly
'What's better than a bad-ass girl grim reaper who keeps us safe from hell hounds and demons? (The answer is obviously nothing.)' RT Book Reviews"
Check out the other novels in the Charley Davidson series.