Publication date: Oct 17, 2017
Synopsis:
"Her beginning may be our end…
Deep in the humid swamps of the Mississippi bayou, a mysterious, half-wild child is dragged just in time from the murky waters. She has no memories, no family and is covered in strange markings, the meaning of which no one is able to decipher. Adopted by the policeman who rescued her, Lucy Boudrou follows him into the force, determined to prove herself in the eyes of those who are still suspicious.
However, there's more of a battle ahead than Luce could possibly imagine. She may be an orphan without a past, but no one – including Luce herself – could ever be prepared for the truth of her dark, powerful destiny…
Brand new urban fantasy series by Hailey Edwards, bestselling author of the Gemini and Black Dog series. Perfect for fans of Jennifer Estep, Darynda Jones and Ilona Andrews. "
RATING:
    I LOVED it!! A MUST read.
REVIEW:
Firstly, let me admit that I squealed….. out loud, like a teenage girl, when I received an ARC of this book! I like Hailey Edwards as an author and have enjoyed many of her other books but let me tell you that this book has far exceeded my expectations! I had my kindle GLUED to my hand, in my office, in the court room, and at home, over the past two days. I COULD NOT PUT IT DOWN! Luce is the female heroine of my urban fantasy dreams! Sure, she doesn't remember anything before the age of 10 and apparently is a birthday card and cupcake murderer, but she is perfect marriage of bad ass cop and marshmallow fluff center. Edwards did a great job leading you into the plot with well placed bread crumbs of information. The mystery involving her origin story and the new missing girl/super gator case she is working kept me enthralled and guessing throughout the novel.
And, can we talk about Cole for a minute?! What woman does not like a man who is large, sexy, gruff, strong, brave, protective…….. Wait where was I going with this? Ah, who even cares? *Sigh* *Swoon* The sexual tension between them was palpable and I loved every minute of it. The remaining team members of his security team were really great and I really like how Edwards wrote their dynamic together. They are a lot like every other bitter but caring dysfunctional family but with slightly different issues.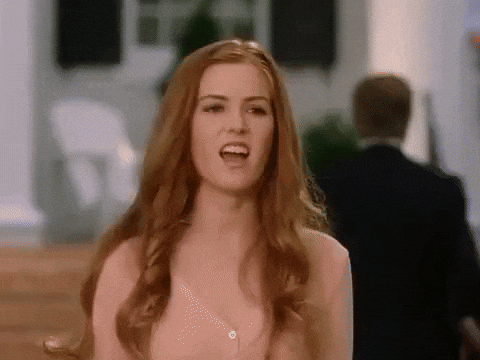 I cannot say enough good things about this book! I'm so excited about this series and it is going to be TORTURE waiting for the next installment to come out! If you want a good mystery, thriller, urban fantasy with a kick ass female heroine with a supernatural twist then this book is for you.
*I received a digital ARC of this book through Netgalley in exchange for my honest review*