"Spirit Witch" By Helen Harper
WA-WA-WOWZER! I absolutely ADORED this series by Helen Harper! Ivy is one of my FAVORITE characters to date. Largely, due to her love of couch sitting, T.V. binging, and general avoidance of a hard day's work; a dream of how my daily life would go, except with the addition of a few good books. Ivy is a funny and relatable character, whom constantly down plays how bad ass her witchy abilities really are.


In this third installment, however, thanks to her previous adventures in Scotland and saving the country from a necromancer, it is getting harder and harder to play the "fool", and even harder to be lazy! Ivy has discovered that she can now see spirits of those that have passed on and they sure have a lot to say. One spirit in particular, leads her and Winter (former Adeptus Exemptus of "The Order") on a wild chase to find and stop a witch serial killer before he strikes again. With Ivy talking to ghosts that no one else can see or hear and the comical one word banter from her surly familiar, this read is a ton of fun! This is a well written, suspenseful and fun addition to this series! This was my first series I've read by this Helen Harper but you better believe it won't be the last!!
READ IT!!!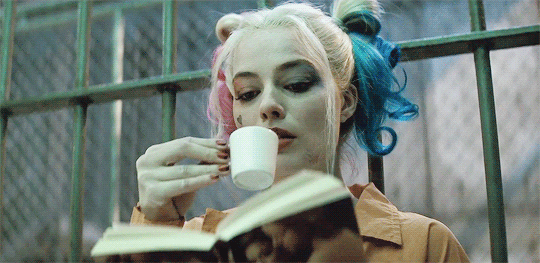 Here are links to the first two books in the series on Good Reads: